As always this meme is hosted by The Broke and The Bookish. Go and take a look at their blog!
This week's Top Ten Tuesday seems to be a Top Ten Thursday, but the TTT still stands!
I haven't read a lot of debut novels this year, but there are some I really liked. If you are interested in them, just click the cover and you will be taken to the book's goodreads page
---
Randall Grange has been tricked into admitting herself into a treatment center and she doesn't know why. She's not a party hound like the others in her therapy group—but then again, she knows she can't live without pills or booze. Raised by an abusive father, a detached mother, and a loving aunt and uncle, Randall both loves and hates her life. She's awkward and a misfit. Her parents introduced her to alcohol and tranquilizers at a young age, ensuring that her teenage years would be full of bad choices, and by the time she's twenty-three years old, she's a full-blown drug addict, well acquainted with the miraculous power chemicals have to cure just about any problem she could possibly have—and she's in more trouble than she's ever known was possible.
I actually published my review of How to grow an addict yesterday. To sum it up: Brace yourself for a really realistic tale, that may make you cry but will leave you with hope.
I can't wait for J.A. Wright's next novel!
Nineteen-year-old Claire Pearson knows she needs a life. And some new friends.
But brittle, beautiful, and just a little bit too sassy for her own good sometimes, she no longer makes friends easily. And she has no clue where to start on the whole finding a life front, either. Not after a confidence-shattering year dogged by bad break-ups, friends who have become strangers, and her constant failure to meet her parents sky-high expectations.
When Robbie and Mia walk into Claire's work they seem the least likely people to help her find a life. But despite Claire's initial attempts to alienate them, an unexpected new friendship develops.
And it's the warm, brilliant Mia who seems to get Claire like no one has before. Soon, Claire begins to question her feelings for her new friend.
Interested in my review? I really loved A story of now and the second part will be released this year! Emily O'Beirne is on my list of authors you have to read after this book.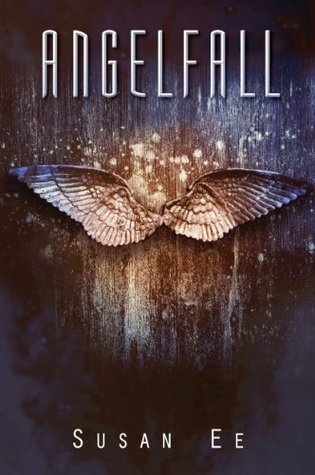 It's been six weeks since angels of the apocalypse descended to demolish the modern world. Street gangs rule the day while fear and superstition rule the night. When warrior angels fly away with a helpless little girl, her seventeen-year-old sister Penryn will do anything to get her back.
Anything, including making a deal with an enemy angel.
Raffe is a warrior who lies broken and wingless on the street. After eons of fighting his own battles, he finds himself being rescued from a desperate situation by a half-starved teenage girl.
Traveling through a dark and twisted Northern California, they have only each other to rely on for survival. Together, they journey toward the angels' stronghold in San Francisco where she'll risk everything to rescue her sister and he'll put himself at the mercy of his greatest enemies for the chance to be made whole again.
Yes,I know, I know. Susan Ee has published a second and a third book/a series. But I haven't read the other two yet, so…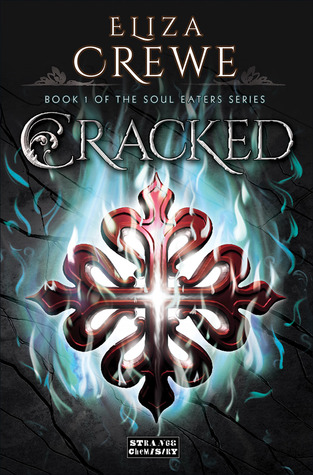 Well, technically, she eats their soul. But she totally promises to only go for people who deserve it. She's special. It's not her fault she enjoys it. She can't help being a bad guy. Besides, what else can she do? Her mother was killed and it's not like there are any other "soul-eaters" around to show her how to be different. That is, until the three men in suits show up.
They can do what she can do. They're like her. Meda might finally have a chance to figure out what she is. The problem? They kind of want to kill her. Before they get the chance Meda is rescued by crusaders, members of an elite group dedicated to wiping out Meda's kind. This is her chance! Play along with the "good guys" and she'll finally figure out what, exactly, her 'kind' is.
Be careful what you wish for. Playing capture the flag with her mortal enemies, babysitting a teenage boy with a hero complex, and trying to keep one step ahead of a too-clever girl are bad enough. But the Hunger is gaining on her.
The more she learns, the worse it gets. And when Meda uncovers a shocking secret about her mother, her past, and her destiny… she may finally give into it.
I have read all three books of this series. So why is Eliza Crewe on this list? Well… I consider this series her debut and I have high hopes for her sophomore series or a standalone book.
---
What are your top debut authors?