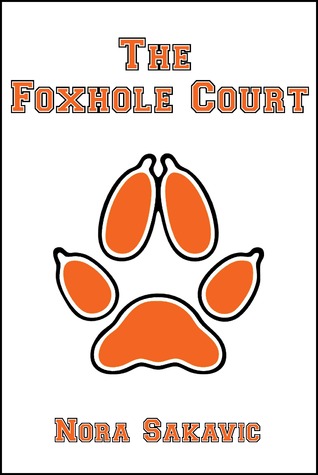 Series: All for the Game (book 1)
Genre: LGBT (m/m), Romance
Rating: 5/5 Stars
Cover: Simply perfect.
Links: goodreads /Amazon.com* / Amazon.de*
Trigger warnings: Suicide attempt mention, child abuse, drug slipping, overdose mention
Description: Neil Josten is the newest addition to the Palmetto State University Exy team. He's short, he's fast, he's got a ton of potential—and he's the runaway son of the murderous crime lord known as The Butcher.
Signing a contract with the PSU Foxes is the last thing a guy like Neil should do. The team is high profile and he doesn't need sports crews broadcasting pictures of his face around the nation. His lies will hold up only so long under this kind of scrutiny and the truth will get him killed.
But Neil's not the only one with secrets on the team. One of Neil's new teammates is a friend from his old life, and Neil can't walk away from him a second time. Neil has survived the last eight years by running. Maybe he's finally found someone and something worth fighting for.
Review: Can I marry a book?!
I read the e-book and then I had to buy the printed copy and reread it – that should tell you enough about how much I love this book/series.
Maybe one of the first things I noticed where how greatly done the female characters are. In a lot of m/m romances there are next to no females and if there are they are rather blank. Not here. Each one has her own personality and past. I enjoyed as well how Exy teams are mixed teams. Speaking of Exy: I would love to see a game live but sadly that's probably never gonna happen (since it's a fictive sport)…
But not all is nice and easy in this book. Far from it really. It's dark. It's violent. It's perfect. Seriously, there is a lot of violence in this series, but it's so amazingly written (both the violence and the non-violence), but the most amazing thing is Andrew. I love his character so fucking much…!
The story itself is slowly developing but far from boring. It's simply not rushed.
Even though I have read the entire series I can't wait to reread the second installment and then the third very soon!