Like always this meme is hosted by The Broke and The Bookish. Go and take a look at their blog!
We were supposed to do a genre but I couldn't decide. Plus I feel like I would kinda repeat my other TTTs. So… books with female lead characters it is. Please note that the following list will not be LGBTQIA+ only. I do read other things after all.
---
Here's the thing by Emily O'Beirne
It's only for a year. That's what sixteen-year-old Zel keeps telling herself after moving to Sydney for her dad's work. She'll just wait it out until she gets back to New York and Prim, her epic crush/best friend, and the unfinished subway project. Even if Prim hasn't spoken to her since that day on Coney Island.
But Zel soon finds life in Sydney won't let her hide. There's her art teacher, who keeps forcing her to dig deeper. There's the band of sweet, strange misfits her cousin has forced her to join for a Drama project. And then there's the curiosity that is the always-late Stella.
As she waits for Prim to explain her radio silence and she begins to forge new friendships, Zel feels strung between two worlds. Finally, she must figure out how to move on while leaving no one behind.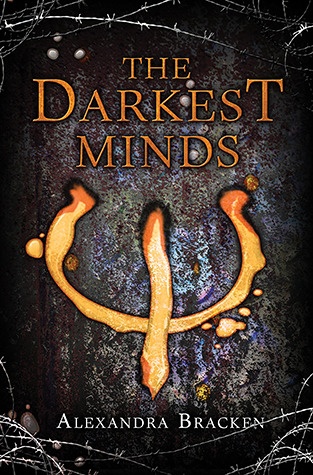 The darkest minds by Alexandra Bracken
When Ruby woke up on her tenth birthday, something about her had changed. Something frightening enough to make her parents lock her in the garage and call the police. Something that got her sent to Thurmond, a brutal government "rehabilitation camp." She might have survived the mysterious disease that had killed most of America's children, but she and the others emerged with something far worse: frightening abilities they could not control.
Now sixteen, Ruby is one of the dangerous ones. When the truth comes out, Ruby barely escapes Thurmond with her life. She is on the run, desperate to find the only safe haven left for kids like her—East River. She joins a group of kids who have escaped their own camp. Liam, their brave leader, is falling hard for Ruby. But no matter how much she aches for him, Ruby can't risk getting close. Not after what happened to her parents. When they arrive at East River, nothing is as it seems, least of all its mysterious leader. But there are other forces at work, people who will stop at nothing to use Ruby in their fight against the government. Ruby will be faced with a terrible choice, one that may mean giving up her only chance at having a life worth living.'

The magicians' guild by Trudi Canavan
"We should expect this young woman to be more powerful than our average novice, possibly even more powerful than the average magician."
This year, like every other, the magicians of Imardin gather to purge the city of undesirables. Cloaked in the protection of their sorcery, they move with no fear of the vagrants and miscreants who despise them and their work-—until one enraged girl, barely more than a child, hurls a stone at the hated invaders…and effortlessly penetrates their magical shield.
What the Magicians' Guild has long dreaded has finally come to pass. There is someone outside their ranks who possesses a raw power beyond imagining, an untrained mage who must be found and schooled before she destroys herself and her city with a force she cannot yet control.
Flinging it by G. Benson
Frazer, head midwife at a hospital in Perth, Australia, is trying to make her corner of the world a little better by starting up a programme for at-risk parents. Not everyone is excited about her ideas. Surrounded by red tape, she finally has to team up with Cora, a social worker who is married to Frazer's boss.
Cora is starting to think her marriage is beyond saving, even if she wants to. Feeling smothered by a domineering spouse, she grabs hold of the programme and the distraction Frazer offers with both hands. Soon the two women get a little too close and find themselves in a situation they never dreamed themselves capable of: an affair.
As the two fall deeper, both are torn between their taboo romance and their morals. But walking away from each other may not be as simple as they thought.
The winner's curse by Marie Rutkoski
Winning what you want may cost you everything you love
As a general's daughter in a vast empire that revels in war and enslaves those it conquers, seventeen-year-old Kestrel has two choices: she can join the military or get married. But Kestrel has other intentions. One day, she is startled to find a kindred spirit in a young slave up for auction. Arin's eyes seem to defy everything and everyone. Following her instinct, Kestrel buys him—with unexpected consequences. It's not long before she has to hide her growing love for Arin. But he, too, has a secret, and Kestrel quickly learns that the price she paid for a fellow human is much higher than she ever could have imagined. Set in a richly imagined new world,
The Winner's Curse by Marie Rutkoski is a story of deadly games where everything is at stake, and the gamble is whether you will keep your head or lose your heart.
Me before you by Jojo Moyes
Lou Clark knows lots of things. She knows how many footsteps there are between the bus stop and home. She knows she likes working in The Buttered Bun tea shop and she knows she might not love her boyfriend Patrick.
What Lou doesn't know is she's about to lose her job or that knowing what's coming is what keeps her sane.
Will Traynor knows his motorcycle accident took away his desire to live. He knows everything feels very small and rather joyless now and he knows exactly how he's going to put a stop to that.
What Will doesn't know is that Lou is about to burst into his world in a riot of colour. And neither of them knows they're going to change the other for all time.7
---
What are your all time favourite books?