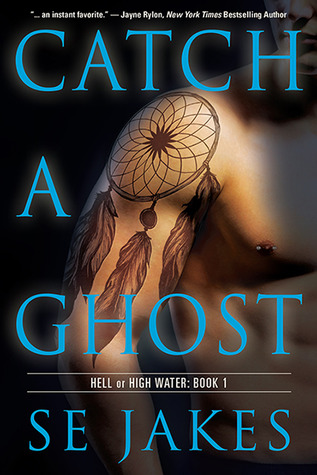 Series: Hell or High Water (Book 1)
Genre: LGBT (m/m), Romance, Mystery
Rating: 5/5 stars
Cover: I simply love it.
Buy: Amazon
Trigger warnings: rape, domestic abuse, PTSD
Description: Everyone knows that Prophet—former Navy SEAL, former CIA spook, full-time pain in the ass—works alone and thinks only about the trouble he can cause. But his boss, Phil Butler of Extreme Escapes, LTD., has just assigned Proph not only a new partner but also a case haunted by ghosts from Proph's past. Suddenly, he's got to confront them both head on.
Tom Boudreaux—failed FBI agent, failed sheriff, full time believer in bad luck—is wondering why the head of a private contracting firm has hunted him down to offer him a job. Still he's determined to succeed this time, despite being partnered with Prophet, EE, LTD's most successful, lethal, and annoying operative, and even though the case is also resurrecting his own painful past.
Together, Prophet and Tom must find a way to take down killers in the dangerous world of underground cage matches, while fighting their own dangerous attraction. And when they find themselves caught in the crossfire, these two loners are forced to trust each other and work together to escape their ghosts . . . or pay the price.
Review: I have read this book before, so obviously I liked it very, very much. But I forget how much fun it is. The writing style is great and time flew by as I read it.
The chemistry between Prophet and Tom is palpable and I can't even decide which character I love more (usually I have clear favourites). They've got quite erotic scenes and don't get me started on the sass!
On a personal side note: Tom is suffering from migraines, something I, as a migraineur myself, really like. Not because I want him in pain, but because representation matters. I'm not sure if I want his medicine, but Prophet as a caregiver? Wouldn't say no.