As always this meme is hosted by The Broke and The Bookish. Go and take a look at their blog!
I couldn't decide which books to choose. So I chose the books I enjoyed that have the lowest number of ratings.
---
F/F
Fragile by Eve Francis

Read my review here.

At twenty-four, college graduate Carly Rogers finds herself still living with her cold and distant mother and her teenage half-sister, Cynthia. As Carly moves from one minimum wage job to another, she reads books alone in her room, reconnects with her best friend, Landon, and takes care of her great aunt Dorothy on the weekends. Her life is quiet and nonthreatening – until she meets Ashley at her new job.
Ashley is a fun, energetic, and intelligent woman who has been forced to leave her old life behind due to a medical condition. Through work, and the start of their own book club, each shares her past and her hopes for the future. When change comes, Carly is forced to make a decision. Does she stay where she thought she always belonged, or strive for something better? Is it possible for her and Ashley to build a new life without feeling like the fragile creatures everyone thinks they are?
Romance by the book by Jo Victor
Read my review here.

For a smart woman, Alex is pretty clueless. She wants the truth, but she's looking in the wrong place. She wants love, but she's not looking at all. If only Cam didn't keep disrupting her life, Alex might be able to find some answers. After all, it's not as if Cam is interested in her. Which is probably a good thing, since Cam is even more infuriating than she is charming—and she's got plenty of charm. On the other hand, Rosamund, Cam's ex and Alex's professional rival, is definitely interested in Alex, but can she be trusted? Alex doesn't even realize the historic house she's staying in is haunted. Perhaps a little supernatural help will lead Alex to uncover the secret of a love story hidden for over a century, and to solve the greatest mystery of all—the truth hidden in her own heart.
Summer Confessions by Lynn Vroman
Read my review here.
Macy Diaz has managed childhood friend Jeb Porter's crush for years. However, his infatuation turns to obsession, even putting a kid in the hospital just for hitting on her. In the past, Macy brushed it off, explained his bizarre acts away. But now she harbors a secret. She's in love…with Jeb's sister, Rachel.
By some miracle, Rachel loves Macy back, and despite the small minds polluting their sleepy southern town, they're sticking together. Unfortunately, making sure Jeb never grows suspicious proves harder every day—until everything falls apart.
As a sick, unstable Jeb starts to threaten all Macy values, she is reminded of what has always been perfectly clear. Macy belongs to him, only him, and he won't let her go. Ever.
If only Macy could've loved Jeb, she wouldn't have to worry about surviving him now.
A Story of Now by Emily O'Beirne
Read my review here.
Nineteen-year-old Claire Pearson knows she needs a life. And some new friends.
But brittle, beautiful, and just a little bit too sassy for her own good sometimes, she no longer makes friends easily. And she has no clue where to start on the whole finding a life front, either. Not after a confidence-shattering year dogged by bad break-ups, friends who have become strangers, and her constant failure to meet her parents sky-high expectations.
When Robbie and Mia walk into Claire's work they seem the least likely people to help her find a life. But despite Claire's initial attempts to alienate them, an unexpected new friendship develops.
And it's the warm, brilliant Mia who seems to get Claire like no one has before. Soon, Claire begins to question her feelings for her new friend.
M/M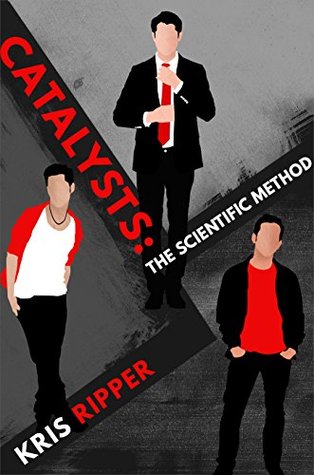 Catalysts by Kris Ripper
Read my review here.
Sometimes all it takes is meeting one person to turn your world upside down. Will Derrie likes girls but he isn't honest with them; he wants kinky sex and lots of it. When Hugh offers to dominate him, no sex required, Will realizes it might not be so easy to separate the two.
Sometimes all it takes is a new angle on an old idea to change everything you thought you wanted. Hugh Reynolds holds the world at arm's length. He lives alone, works alone, and he thinks he's as happy as he'll ever be. But Will gets under his skin and once he's gone, Hugh realizes he doesn't want to go it alone forever.
Sometimes all it takes is a random encounter to open your mind (and your heart). Truman Jennings hits on a cute guy at a conference and he's smitten by the end of their first date. Hugh's not the kindest or the easiest boyfriend Truman's ever had, but he brings one thing to their relationship that no one else could: kinky, adventurous, sweetly submissive Will.
Sometimes you can't find the right man till you find the wrong one. Three men. Three sides to love, and intimacy, and laughter. Three people who didn't know what they were looking for…until they found it in each other.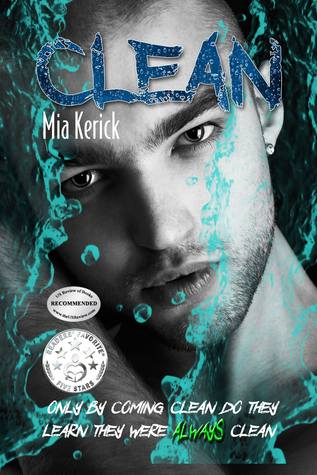 Clean by Mia Kerick
Read my review here.
High school senior Lanny Keating has it all. A three-sport athlete at Lauserville High School looking at a college football scholarship, with a supportive family, stellar grades, boy band good looks… until the fateful day when it all falls apart.
Seventeen-year-old Trevor Ladd has always been a publicly declared zero and the high school badboy. Abandoned by his mother and sexually abused by his legal guardian, Trevor sets his sights on mere survival.
Lanny seeks out Trevor's companionship to avoid his shattered home life. Unwilling to share their personal experiences of pain, the boys explore ways to escape, leading them into sexual experimentation, and the abuse of illegal drugs and alcohol. Their mutual suffering creates a lasting bond of friendship and love.
When the time finally comes to get clean and sober, or flunk out of high school, only one of the boys will graduate, while the other spirals downward into addiction.
Will Lanny and Trevor find the strength to battle their demons of mind-altering substances as well as emotional vulnerability?
Clean takes the reader on a gritty trip into the real and raw world of teenage substance abuse.
Moment of Silence by Karen Stivali
Read my review here.
Growing up, Jason Stern led a charmed life complete with devoted sisters, a father who was one of Brooklyn's most respected rabbis, and a mother who made the world's best babka. He headed to NYU ready for anything—except falling for the wrong guy, coming out, and getting disowned by his once-loving family. In spite of that, Jason managed to graduate with honors. He's got friends who treat him like family, and he's proudly running the largest LGBTQ teen shelter in Manhattan. Life is good, but he's still falling for the wrong men.
When charming, sexy Quinn Fitzpatrick begins work at the shelter, Jason falls hard and fast. Quinn is tall, blond, funny—damn near perfect. Only if Quinn's gay, even he doesn't seem to know it. If he does, he's not telling anyone. And he's about one ceremony away from becoming a Catholic priest.
Long hours of work turn to long nights of talking and laughter, and Jason dares to hope this time he's falling for the right guy. But Quinn's got a past to deal with and major decisions to make about his future. When Quinn leaves for a silent retreat, Jason knows the silence may change everything.
Reaping Havoc by A.J. Rose
Read my review here.
No one asked Mitch Seeker if he wanted to be a grim reaper. He didn't sign up for the rumors, the lack of friends, or the erratic schedule. He doesn't want to go through life watching people die. Especially not a man he loves. Mitch's solution is simple—don't fall in love. He'll never have to explain why he doesn't age or why he's around death so often. Most of all, he will never be a widower.
But when his head is turned by world-class skier Nate Koehn, Mitch believes he may have the answer. If the soul attached to Nate is any indication, Mitch has found himself another reaper, in which case, his undeniable feelings don't have to be suppressed. However, the spectral tag-a-long is only the beginning of Nate's burdens. After a catastrophic loss, Nate is no stranger to grief and the hole it leaves behind.
The question they both must answer is loud and clear: is the pain of losing love worse than the pain of never having loved at all?
Clockwork Heart by Heidi Cullinan
Read my review here.
Love, adventure and a steaming good time.
As the French army leader's bastard son, Cornelius Stevens enjoys a great deal of latitude. But when he saves an enemy soldier using clockwork parts, he's well aware he risks hanging for treason. That doesn't worry him half as much, however, as the realization he's falling for his patient.
Johann Berger never expected to survive his regiment's suicide attack on Calais, much less wake up with mechanical parts. To avoid discovery, he's forced to hide in plain sight as Cornelius's lover—a role Johann finds himself taking to surprisingly well.
When a threat is made on Cornelius's life, Johann learns the secret of the device implanted in his chest—a mythical weapon both warring countries would kill to obtain. Caught up in a political frenzy, in league with pirates, dodging rogue spies, mobsters and princesses with deadly parasols, Cornelius and Johann have no time to contemplate how they ended up in this mess. All they know is, the only way out is together—or not at all.
Maybe we're all Ghosts too by C. Downing
Read my review here.
Ashok Kumar is nineteen years old, wheelchair-bound and desolate after the death of his boyfriend. There are only two things keeping him going: his work, as co-director of an independent film – and Kiran, his housemate, who is also a prostitute.
Both boys care deeply about each other, but are reluctant to enter into anything stronger than friendship, Kiran constrained by his present and Ashok by his past. As their relationship strengthens, Ashok becomes frustrated with what he sees as Kiran's reluctance to save himself – and Kiran strives to protect him from the dark world of his work, while inadvertently drawing him in even deeper.
Eventually, they both know, they will have to make a choice between what they know – and what could be. Security, or love?