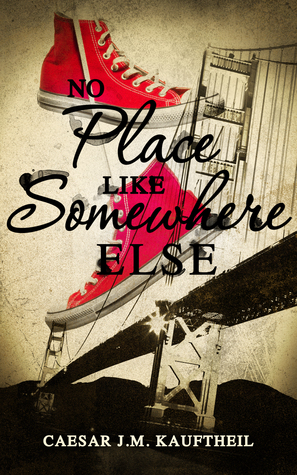 Series: Standalone
Genre: LGBT (f/f, bisexual character)
Rating: 1/5 Stars
Cover: Best thing this novella has to offer
Goodreads: add
Trigger warnings: slight biphobia, alcohol
Description: Josie has a passion for running away—or, as her girlfriend Marjorie would say, a fear of commitment. She runs away from home, from making decisions, and most recently, from having a serious discussion about her crumbling relationship.
Upon discovering a pair of tennis shoes outside a Chinese restaurant, Josie feels a sense of lightness on her feet, but each time she wears them, she finds herself running into trouble—in the form of a strange man named Jay, who might just be what she needs to break her own bad habits.
Review: My thoughts after finishing this novella? 'WTF?!' I really felt like I wasted my time reading. I was so bored while reading and I couldn't get into the book, because the writing isn't really flowing. I hated Josie and it's never helpful if you can't stand the MC. I can't tell you much without spoilering you – although there isn't really much to spoiler, really… I want my time back.
Disclaimer: I was provided with a free copy through NetGalley in exchange for an honest review. Thank you.
Merken