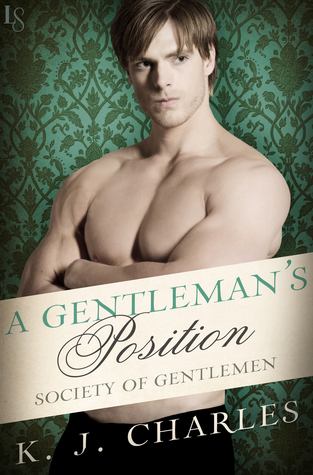 Series: Society of Gentlemen (book 3)
Genre: LGBT (m/m), Romance, Historical
Rating: 5/5 stars
Cover: I love the background
Goodreads: add
Trigger warnings: none
Description: Power, privilege, and the rigid rules of class leave two hearts yearning for connection in the sizzling new Society of Gentlemen novel from K. J. Charles.
Among his eccentric though strictly principled group of friends, Lord Richard Vane is the confidant on whom everyone depends for advice, moral rectitude, and discreet assistance. Yet when Richard has a problem, he turns to his valet, a fixer of unparalleled genius—and the object of Richard's deepest desires. If there is one rule a gentleman must follow, it is never to dally with servants. But when David is close enough to touch, the rules of class collide with the basest sort of animal instinct: overpowering lust.
For David Cyprian, burglary and blackmail are as much in a day's work as bootblacking—anything for the man he's devoted to. But the one thing he wants for himself is the one thing Richard refuses to give: his heart. With the tension between them growing to be unbearable, David's seemingly incorruptible master has left him no choice. Putting his finely honed skills of seduction and manipulation to good use, he will convince Richard to forget all about his well-meaning objections and give in to sweet, sinful temptation.
Review: Why have I never read a book by K.J. Charles? I've been missing out!
So obviously I haven't read the first two books of the A society of Gentlemen series – which I plan to do very, very soon – but I didn't feel lost. intrigued? Oh yes.
Charles' writing is incredible, very readable and flowing and I fell in love with it. But the story is great as well. So much tension and heartbreak and drama. I really came to love Richard and Cyprian (and I'm curious as hell about the other characters, too). And I love how realistic this romance is.
… I need alternatives to love…
Disclaimer: I was provided with a free copy through NetGalley in exchange for an honest review. Thank you.